2023 Details coming soon!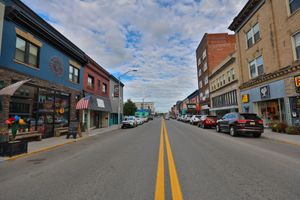 Food
There are several delicious food and beverage businesses in the Grassroots District!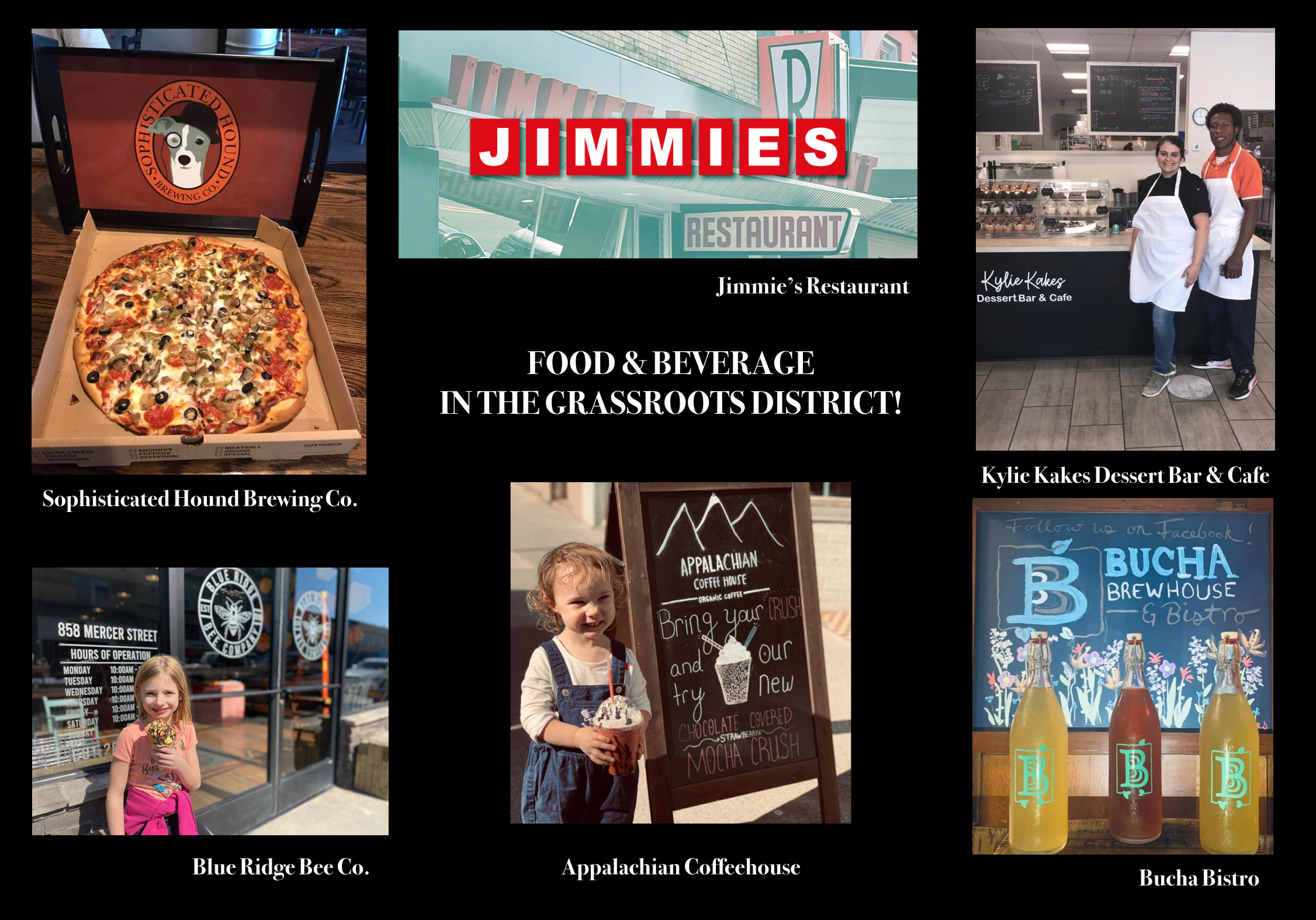 Jimmies Restaurant is the essential eatery on Mercer Street, and will serve their delicious menu of burgers, fries, salads, milkshakes and more. 
Bucha Brewhouse & Bistro will be serving soups, salads and sandwiches in a lovely outdoor cafe setting. 
Sophisticated Hound Brewing Co. will be open and celebrating their four year anniversary serving yummy pizzas, sandwiches, craft beer, wine and more. 
Appalachian Coffee House will serve delicious beverages and pastries at their location.
Kylie Kakes Dessert Bar & Cafe will serve their delicious lunch menu and pastries! 
Blue Ridge Bee Company serves delicious hand-dipped ice cream in homemade waffle cones, and a variety of farm fresh foods, honey & WV made products. 
In addition, a variety of wonderful vendors will serve burgers, funnel cakes, doughnuts and much more.
---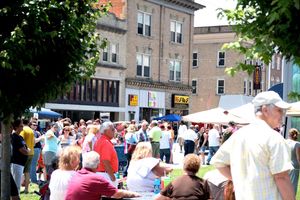 LOCATION   
The event takes place in and around Dick Copeland Town Square in the Mercer Street Grassroots District. A good location to GPS is 869 Mercer Street. The road will be closed between 5th Street and Bee Street.   

PARKING  
The street will be closed to traffic between Bee Street and 7th Street, and there is no parking within those boundaries. Parking is available anywhere else on Mercer Street, and side streets, as well as in parking lots at 904 Harrison Street and at New River Community & Technical College (1001 Mercer Street). 
ADMISSION  
Admission to the event is Free!   
The ferris wheel is free, and there are many free activities throughout the site.   
Enjoy an unlimited, all day pass to the waterslides, put put, maze and large bounce house for $10.  
VENDORS  
There will be a wide variety of retail, artisan, informational and food vendors present. If you would like to be a vendor, find information and an application HERE. 
RESTROOMS
See the map above for locations of portable toilets. A handicap unit will be located beside Sophisticated Hound Brewing Company. Princeton Public Library also has handicap accessible, indoor public restrooms.  
SCHEDULE  
Town Square Stage 
10:00 a.m.- 11:00 a.m. - Long Point String Band
11:30 a.m. - 1:00 p.m. - Lords of Lester 
1:00 p.m. - 1:15 p.m. - USA Martial Arts Demo 
1:30 p.m. - 3:00 p.m. - The Judy Chops
3:30 p.m. - 5:00 p.m. - Allen Smith Band
Circus Schedule (with Headspin Hoop Troupe)
11:00 a.m. - 11:30 a.m. - Circus Show in front of Renaissance Theater
12:00 p.m. - 1:00 p.m. - Hoop Jam in Town Square
12:00 p.m. - 2:00 p.m. - Stilt Walking around Festival Site
3:00 p.m. - 3:30p.m.  - Circus Show in front of Renaissance Theater
4:00 p.m. - 5:00 p.m. - Stilt Walking around Festival Site
4:00 - 5:00 p.m. - Hoop Jam in Town Square
Fountain Stage
Acoustic Performances with James Hart, Grace Campbell, and many more throughout the day!
WEATHER
THIS EVENT IS RAIN OR SHINE! WE HAVE MULTIPLE INDOOR VENUES, SO THE FUN WILL CONTINUE NO MATTER WHAT THE WEATHER!